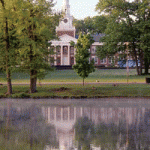 We are here to serve and counsel you on various resources with which to fund your college education. We endeavor to provide quality customer service as we meet your individual needs in a timely and efficient manner. Our goal is customer satisfaction.
ANNOUNCEMENTS
2019–2020 Financial Aid Award Notifications

On June 27, 2019 the Office of Student Financial Assistance began its 2019/2020 financial aid awarding cycle. All award notifications are sent via e-mail to the student's PAWS account. The sample award e-mail text is located below. The awarding process occurs weekly and is on-going throughout the year. Only students with completed aid files are eligible to receive an official award package. Students will also be notified if there are any revisions to their aid package. If you are expecting an aid package and did not receive one please check the status of your "To Do" list for any outstanding documents. Please click here to view a SAMPLE award notification.

Private Scholarship Awards

Federal regulations require students to report yearly award amounts and descriptions of any grants and scholarships received from sources outside The College of New Jersey. Please click on the link below for more information:
https://financialaid.tcnj.edu/about/scholarships/private-scholarship-awards/

FAFSA Changes for 2019-2020

If you'd like more information about upcoming FAFSA changes for 2019-2020, you may read them here: https://financialaidtoolkit.ed.gov/tk/learn/fafsa/updates.jsp

The State of New Jersey has updated their application deadlines, please refer to the following link for further information: http://www.hesaa.org/Pages/StateApplicationDeadlines.aspx
Please click here to view the New Student Packet.
This short video explains how to use the IRS Data Retrieval Tool. The retrieval tool allows FAFSA applicants and parents with the ability to transfer their income information from the IRS to the FAFSA.

FinAid.Org is the most comprehensive free resource for objective and unbiased information about student financial aid.

Pay your tuition bills in interest-free monthly installments with the Tuition Payment Plan. Click here for info.

TEACH Grant recipients must complete Initial and Subsequent Counseling and an Agreement To Serve (ATS) at this site.

FEDERAL DIRECT STAFFORD LOAN

In order to receive a Federal Direct Stafford Loan you must first complete the FAFSA. If you are a first-time borrower you are required to complete both a Master Promissory Note (MPN) as well as Entrance Loan Counseling at StudentLoans.gov.

To apply, please click the above link.

To apply, please click the above link.

Please Note: TCNJ can not certify any alternative and/or private loan unless a FAFSA is on file.

In your research for alternative or private loans The College of New Jersey recommends that you use ELM Select as a tool to compare the different lenders based on the options, benefits and services that each offer.

IMPORTANT: Please remember to "accept" your loan on HESAA.org once they have sent an e-mail certification confirmation. Failure to do so within 30 days will result in your loan being canceled. Click here for info.

Find college financial aid, and conduct a scholarship search.

Electronic signature for your Federal Nursing Loan Master Promissory Note (MPN) through ECSI.

ALL student federal loan borrowers at TCNJ will eventually be required to participate in Exit Student Loan Counseling.

Make inquiries about your Title IV (federal) loans and/or Pell grants.